Many runners would ask the question:  How long do a running shoe last?  or when to replace a running shoe?  Answers would differ as to how many miles a shoe typically last.  I would often read that running shoes would last about 400-600 miles.  Some were able to take their running shoe up to 1,000 miles without any problem.
Here's a new shoe that promises to last 1,000 miles.  UK Gear worked with The Army for over eight years to design the PT-1000 – "the first shoe in the world designed to last 1,000 running miles".  The sheos can be used for both on the road and on trail.  That's durability and versatility in one shoe.
From their website, UK Gear describe their shoe as "a 1,000 mile ultra-durable road and trail running shoe that makes no compromise on biomechanical performance or comfort. The shoe features UK Gear's Force Dynamic System (FDS) – classified technology built on a foundation of proprietary compounds and materials.
"The PT-1000 is the product of an on going research & development programme with the British military and has been awarded the right to bear the British Army's famous crossed swords insignia."
It comes in Neutral Cushioning for neutrally efficient runners who doesn't need extra stability and in Structured Cushioning for runners for mild to moderate stability needs.
Check the PT-1000 photos below.  They do look bold and sturdy.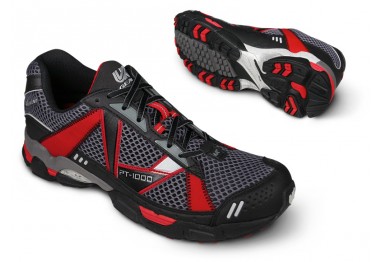 PT-1000 Structured Cushioning (Men's)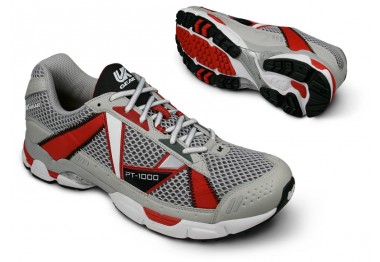 PT-1000 Neutral Cushioning (Men's)
PT-1000 Structured Cushioning (Women's)
Price of PT-1000 is from 90-95 GBP.  That's about 6,000 Php.  Not bad for a shoe that will last 1,000 miles.
The shoes are available in the US thru Amazon.com.  Check prizes below.
NOW AVAILABLE. TAKBO.PH COTTON TEES AND HOODIES. CLICK ON THE IMAGE TO ORDER.
Training for a race? Check out our list of training plans below.
Browse through other related events and articles below.